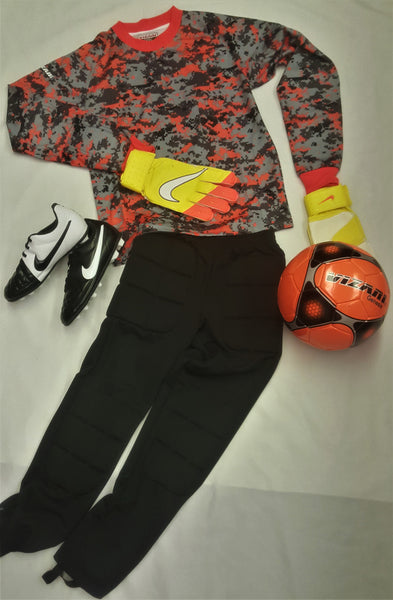 Description
Protect yourself from the kicks and bullet balls coming your way with protective gear by Nike and VIzari. Designed to minimize the risk of injury.
Tops with padded elbows
Padded gloves from Nike and Vizari, some with finger spines
Padded keeper pants
 Pictures are representative only. Store stock may vary.