Soccer Gallery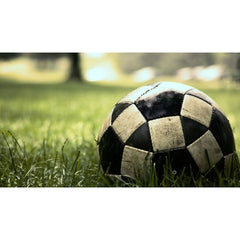 Make Sports Xpress your one stop for all you need for outdoor soccer or indoor soccer.
Youth and Adult Nike or Vizari molded cleats for outdoor play and textured gum soles for indoor play. Starting at Youth size 10 in some styles.
Youth and Adult shinguards in several styles from Nike, Under Armour and Vizari. You'll find soccer socks with embedded padding; stirrup style with ankle protection, and adjustable shin guards with compression sleeves.
Nike and Vizari size 3-5 soccer balls
Youth and Adult Goalie padded jerseys and padded pants by Nike and Vizari
Youth and Adult Goalie gloves by Nike and Vizari
Soccer equipment bags
Youth and Adult Long, cuffable socks.
Youth and Adult Vizari soccer shorts in a variety of colors
Moldable mouthguards
Pictures are representative only. Store stock may vary.