Leslee Keegan's I'MPOWER Group Locker
Welcome to your group's custom locker!
Please review our terms and conditions and any relevant FAQs found here:
Click
FAQs
to view!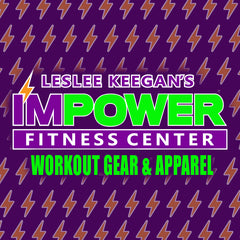 Leslee has selected a range of fitness tops with an emphasis on ease of motion, breathability and styling. These are pieces you'll love for your workouts and your weekends!
After ordering, goods should be ready for pickup within 2 weeks!